CIO & CISO STRATEGY MEETING
Innovate, Inspire, Protect, Perform
April 26, 2022 | Boston, MA
Matteo di Tommaso, Expert in Digital Transformation & Biopharma Industry​
Matteo di Tommaso is a digital transformation leader and a biopharmaceutical industry expert. Matteo has over 25 years of experience in life sciences, and has led technology teams and digital services for Pfizer, Biogen and Sanofi. In addition, he has built information products and services for the European Bioinformatics Institute, Genetics Computer Group and Celera Genomics. Matteo is a recognized leader in cross-industry collaboration. In this most recent role of Vice President and Head of Digital Technology for Sanofi, he has driven customer centric technology services across cybersecurity, applications, infrastructure, client services, and digital workplace.
Mark Zhang, DO, MMSc, Associate Chief Medical Information Officer – Digital Innovation
Brigham and Women's Hospital​
Haipeng (Mark) Zhang DO, MMSc, is the Associate Chief Medical Information Officer of Digital Innovation and the Medical Director of the Digital Innovation Hub at Brigham and Women's Hospital, Associate Program Director of the Clinical Informatics and Innovation Fellowship at Mass General Brigham, Palliative Care consultant at Dana-Farber Cancer Institute, and Instructor of Medicine at Harvard Medical School.
He is the founder of Palliative Care Fast Facts for iOS and Android mobile applications, the co-founder of Cake, a venture backed company focused on advance care planning, and also founded and was the first president of American Medical Informatics Association Clinical Informatics Fellows (ACIF), the national organization for clinical informatics fellows.
In his current role as a leader in digital health implementation and digital innovation at Mass General Brigham, Dr. Zhang has created award-winning applications including COVID Pass and Mass General Brigham Prescreen.
Kate Targett, Associate Chief Information Officer – Umass President's Office
University of Massachusetts
Kate Targett is the Associate CIO for the University of Massachusetts President's Office.
Kate has over 15 years of experience in customer engagement for IT customer services. Before coming to UMass, Kate served at Harvard University for over 13 years, as the Director of Media Services at the Harvard Business School for 10 years, and then as the Director of Customer Engagement and Technology Services at the Harvard T.H. Chan School of Public Health for 3 years.
Kate enjoys building and leading teams to move IT strategy into action that results in delivering perceived value to customers and the community.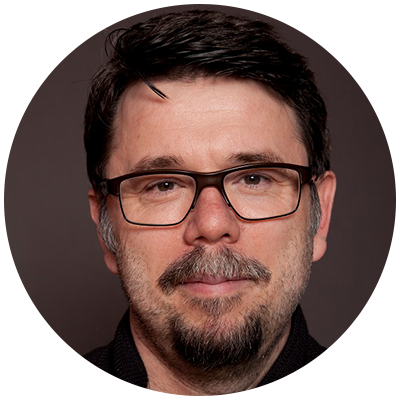 Jeffrey Moore, Chief Product Security Officer
Drager
Jeff Moore is a forward-driven leader with a proven track record in Cybersecurity, Compliance,
Vulnerability, Risk Management and more. He multi-year nominated Information Security Executive of the Year in North America and the Northeast United States. He is currently the Global Head of
Cybersecurity at the Novartis Institute for Biomedical Research (NIBR) in Cambridge, MA.
Jeff is known for his leadership, staff management, strategic planning, security program oversight, as well as a pragmatic approach to understanding a rapidly evolving cybersecurity landscape. Jeff also consults for various start-ups in the security space as a hobby.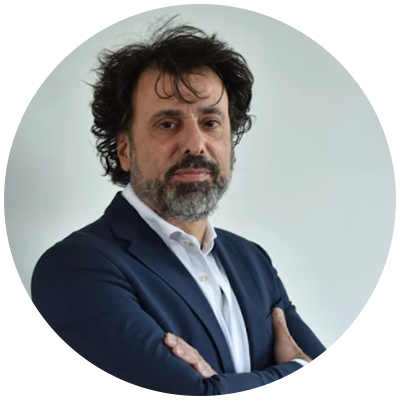 Carlo Spada, Global Director IT Audit, Essilor
EssilorLuxottica
Carlo Spada is an international CIO/CISO/CTO with +20 years of managerial and technical hands-on experience and expertise in business, information technologies, security programs, policies, regulations, compliance, and security operations. A successful record in developing and leading corporate IT and information security programs for global organizations. Advisory Board Member, committed transformation agent, translator between business and technology & security, cross-functional strategic and tactical approach ensuring enterprise security initiatives.
Carlo is currently Global Director IT audit, Essilor at EssilorLuxottica a global leader in the design, manufacture and distribution of ophthalmic lenses, frames and sunglasses including the legendary Ray-Ban and Oakley, lens technology brands including Varilux and Transitions, and world-class retail brands including Sunglass Hut and LensCrafters as well. In 2020, EssilorLuxottica had over 140,000 employees and consolidated revenues of Euro 14.4 billion.
Carlo holds a Master's Degree in Business Sciences and several professional certifications, including C-CISO. He also has extensive knowledge and experience of ISO27k, Digital Transformation, Change Management, and Compliancy. He previously worked in several industries in different companies such as Packared Bell / Nec, Wolters Kluwer, Iddink, Monuta and Trivento.
Piotr Sliz, Ph.D., Chief Research Information Officer
Boston Children's Hospital
Dr. Sliz has been leading the Research Computing group at Boston Children's Hospital since 2016. Some of the BCH-wide projects developed under his leadership include Pediatric Scholar research support program, Children's Rare-Disease Cohorts Genomics Initiative, bioinformatics/genomics consulting services, and a Longwood-wide CryoEM computing effort. Before joining Boston Children's, Dr. Sliz developed SBGrid – a global research computing infrastructure, which provides software, data-base, and computing support to structural biologists. Dr. Sliz is an Associate Professor in Pediatrics and Biological Chemistry and Molecular Pharmacology, and is affiliated with Manton Center for Orphan Disease Re-search.
Emma Peel, Director, Security & Complianc
Dräger
An Information Security professional with over 15 years of industry experience. Emma is an analytical problem-solver who uses her in-depth tech know-how to connect business processes and security system designs. A notable track record with multiple successful implementations of cyber-security pro-tocols and compliances, Emma is a leading expert in the field of IT security and relative applications at organizational grassroots. Emma actively collaborates with cyber-security startups as an advisor to help them create a strategic security roadmap with proven foresight.